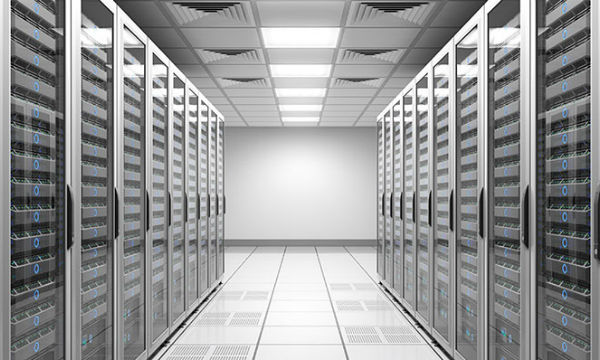 Cost and Maintenance Just Got Better!
It's simple, pay for what you use and not a penny more. With traditional in-house servers the upfront cost is a large expenditure for storage that your business may or may not actually need. Not to mention, the cost of the additional space and power required to keep them functioning optimally. Last, but certainly not least, lest we not forget the IT technician manpower costs required to maintain your in-house servers on a day-to-day basis. In contrast, with virtual servers businesses can remove the pitfalls associated with IT scaling, maintenance and overall capital expenditure. Kumo cloud servers are on a budget friendly, pay-as-you-go model, so there are no more unplanned server related expenses.
The "physical" is no more. Well at least not for your business location. Maintain all the control you had on-site with Kumo server's remote console, without the hassle. Utilize remote access hardware to make adjustments and stay apprised to the status of your cloud server anytime you need. If you've ever maintained your own in-house server, it will come as no surprise to hear that they can turn into costly business time drains. Opting for a Kumo cloud server means we handle all updates, escalations or customizations necessary to make sure it everything is running smoothly for you.
Enterprise Grade Infrastructure
Cloud servers allow businesses of all sizes and server specifications to take advantage of top of the line enterprise-grade equipment and increased performance that accompanies it. Operate like enterprise-level company with a little help from our data centers and expert, fast-acting technicians. Kumo cloud servers passes our investment in the best infrastructure and connectivity on to you at a fraction of the cost.
Security & Business Continuity
We take your business as seriously as our own. That is why our data center boast the highest levels of security to give each client the piece of mind that they data is safe with Kumo. Our security measures include exterior surveillance systems, security guards, and digital surveillance. Furthermore, we take every measure to meet HIPAA and PCI compliance standards. Should disaster strike, you can be rest assured that your data is stored securely and backed up at different geographical locations to have your business up and running in no time. Cloud servers easily create templates for quick replication.
Never find yourself worrying about storage needs or cost increases. Even with proper forecasting, it's a simple truth that businesses grow unexpectedly. The cloud server pay-as-you-go model is especially suited to these parameters allowing the business to scale, up or down, based on their individual requirements. Gone are the days that server space will ever be a consideration in project bandwidth.
Our Infrastructural Specs
Data Center: Tier 3, Class 1
Compliance: HIPAA, PCI, Sarbanes Oxley
Independent Audit Certifications: SAS70 & SSAE 16
SANs Storage: Self-Encrypted Drives (SEDs)
Routers and Switches: Cisco
Firewalls: Cisco and Fortinet
Servers: Cisco UCS Blade
Storage: NetApp
Software: VMware & Citrix
Noteworthy Management Features:
Operating System Implementation & Management (if applicable)
Server Troubleshooting
Automatic Updates & Patches
Domain Integration
Configuration: Active Directory, VPN, Firewall, Network, Virtual IP Addresses
100% Service Level Agreement
Cloud Server Deployment