An Entire Office In The Cloud, Just One Fixed Monthly Fee!
A platform for business with easy to manage features that include :
VOIP, messaging, video calling, Office 365 and data storage capabilities across multiple devices in the cloud!

Reduce Capital Expenditure


Safe, Secure, and Scalable
What you can do with Kumo Cloud?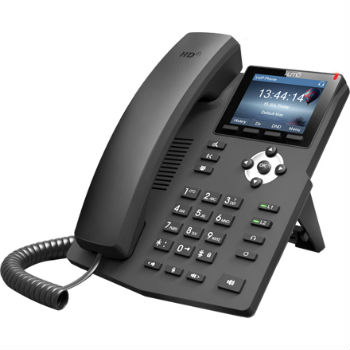 The phone system component includes all the voice features you know and love. Unlimited calling (US/Canada), voicemail to email, auto attendant, caller ID, call routing and so much more! Moving these features into the cloud provides greater flexibility and continuity across the whole organization.
Our package comes complete with Microsoft Office 365. Your office 365 suite is fully-installed, accessible on any device and you never have to worry about any updates, because it's all cloud automated for your convenience.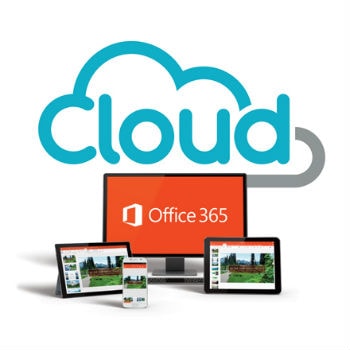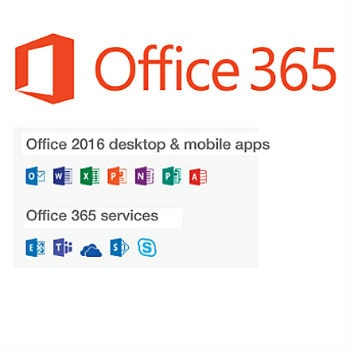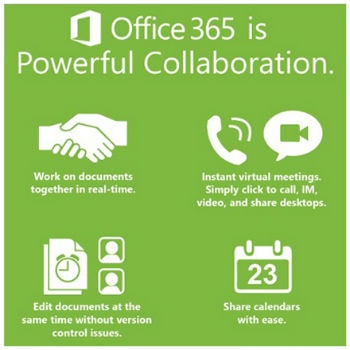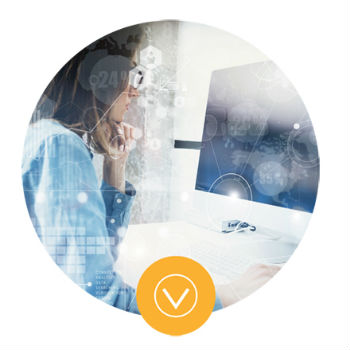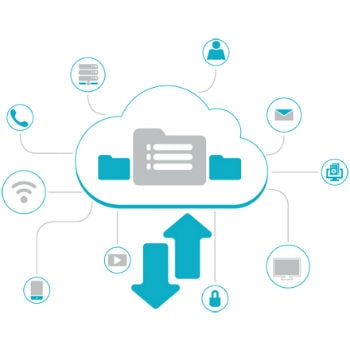 What's in it for You?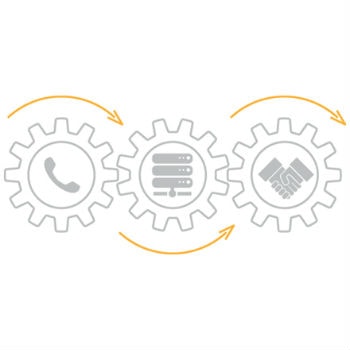 The Kumo difference is developing communication and managed IT network solutions that offer a robust set of features to keep your business running smoothly without the hassle. Our engineers and technicians provide design, consulting, management and support for all aspects of our clients' networking and communications systems.
Managed Network
KumoWan offers creative, cost-effective solutions for SDWAN, Cybersecurity and Remote Diagnostics. Their 24 hour automated technology helps reduce IT security costs & helps you focus on other parts of your business.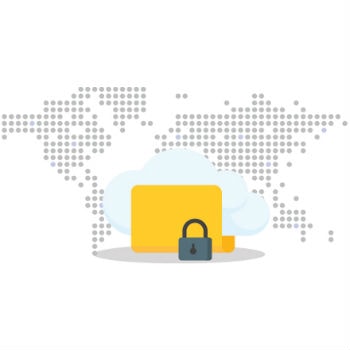 Take your business to new heights.
All the features you know and love about Kumo Voice are integrated into Kumo Office! Save money and talk to virtually anyone, anywhere via this PBX communication system that utilizes your data connection and relieves the burden of dealing with carriers, hardware and vendors. With unified communications, you don't have to worry about managing phone services anymore. Leave all of that to Kumo's quality hosted PBX, while you can worryabout the important things, like your business relationships with your customers.
Features include:
Unlimited Calling (US/Canada)
One Direct Number
Auto Attendant
Voicemail to Email
User Dashboard
Caller ID and Name
Follow Me/ Find Me Call Routing
Music on Hold
Mobile Application
Skype for Business Integration
Microsoft Office Features
Our package comes complete with Microsoft Office 365. Your office 365 suite is all fully-installed, accessible on any device and you never have to worry about any updates, because it's all cloud automated for your convenience.
The Kumo difference is developing communication and managed IT network solutions that offer a robust set of features to keep your business running smoothly without the hassle. Our engineers and technicians provide design, consulting, management and support for all aspects of our clients' networking and communications systems.
Are you ready to elevate to the cloud?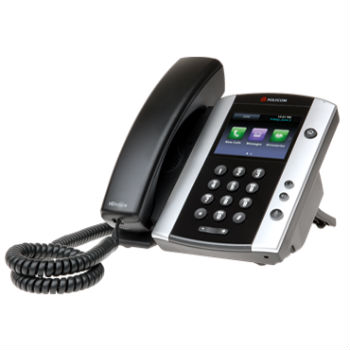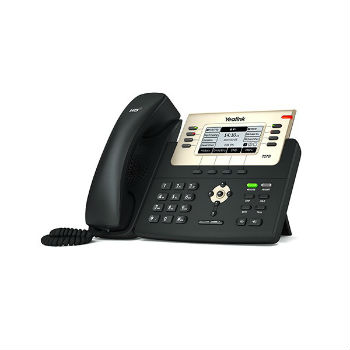 Exceptional Communications Come Standard
When looking for a communications solution, having the right voice services are an important factor. By simply moving your voice needs into the cloud, enjoy scalability and accessibility across your entire organization from anywhere.
Benefits of Switching
Budget friendly - by utilizing your data connection to make calls, you no longer have to pay for services you aren't using, long distance connections or expensive hardware.
Accessible from anywhere - Traditional phone services tie you to offices, rate plans, roaming charges and long distance call charges. PBX solutions bypass all of that with a flat-rate charge.
Never miss a call - Since a VOIP solution can incorporate all your lines, phone numbers and contacts, you never have to miss another important call - or get frustrated by landing in your employee's voicemail
Single Source Solution - All your services are fully managed within the cloud, saving you time and money over old, multi-vendor solutions. You are always ready to change and adapt to IT changes as technology advances. What's more, you can adapt Kumo VOIP's infrastructure to your exacting needs and growth.
Easy transition – Kumo VOIP has been designed to interface and exchange information with all existing applications, business processes and the software with which your staff are familiar. You can even keep your old office phones and IT can exchange information with your current systems. Going into the cloud really is a breeze and Kumo VOIP offers the best way in. So don't wait another day, let Kumo help make your business run more smoothly and profitably from now on.
Take your business calling to new levels of ease and service excellence with a VOIP system from Kumo!
Phone System Features
Port or choose the number that suits your needs – local, international or toll free numbers are available.
Unlimited Calling (US & Canada)
4-Level Auto Attendant
Multi-Level Interactive Voice Response (IVR)
User Dashboard
Integrated Soft Phone
Caller ID and Name
Company Directory
Music on Hold
Personalized Greetings
Presence of Other Kumo Users
Call Blasting
Hunt Groups
Visual Call Park
Call Park, Pickup, Transfer or Forward
Follow-Me / Find-Me Call Routing
Call Recording
DID Per Seat
Transparent Call Transfer
Receive IM messages via SMS & Email
One-Click IM to Phone Conferencing
Voicemail to Email
Group Voicemail Box
Outlook Voicemail Integration
Voicemail Access via Phone, Email, Web
Voice to Text Transcription
Contact Center Features (only for contact center package*)
Unlimited Call Center for SMEs
Logic Based Routing (Skills, Pre-Defined, Time, Load)
Multiple Call Queues
Supervisory Modes (Barge-in, Whisper)
Customer Call Back
Grab Important Caller
Queue to Queue Transfers
Real-Time Monitoring
ACD Call Reporting
ACD Call Disposition
Set Random/Static Call Recording
Assign Supervisor Role User for Specific Group
Graphical Agent & Supervisory Interface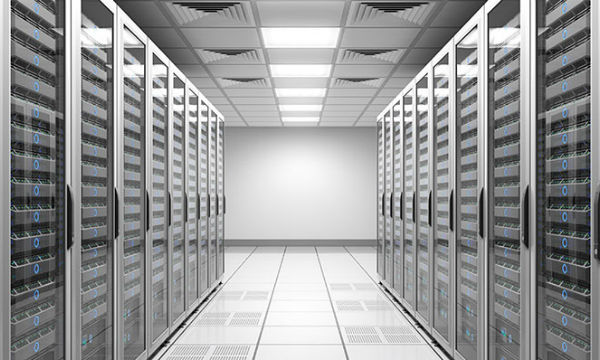 Cost and Maintenance Just Got Better!
It's simple, pay for what you use and not a penny more. With traditional in-house servers the upfront cost is a large expenditure for storage that your business may or may not actually need. Not to mention, the cost of the additional space and power required to keep them functioning optimally. Last, but certainly not least, lest we not forget the IT technician manpower costs required to maintain your in-house servers on a day-to-day basis. In contrast, with virtual servers businesses can remove the pitfalls associated with IT scaling, maintenance and overall capital expenditure. Kumo cloud servers are on a budget friendly, pay-as-you-go model, so there are no more unplanned server related expenses.
The "physical" is no more. Well at least not for your business location. Maintain all the control you had on-site with Kumo server's remote console, without the hassle. Utilize remote access hardware to make adjustments and stay apprised to the status of your cloud server anytime you need. If you've ever maintained your own in-house server, it will come as no surprise to hear that they can turn into costly business time drains. Opting for a Kumo cloud server means we handle all updates, escalations or customizations necessary to make sure it everything is running smoothly for you.
Enterprise Grade Infrastructure
Cloud servers allow businesses of all sizes and server specifications to take advantage of top of the line enterprise-grade equipment and increased performance that accompanies it. Operate like enterprise-level company with a little help from our data centers and expert, fast-acting technicians. Kumo cloud servers passes our investment in the best infrastructure and connectivity on to you at a fraction of the cost.
Security & Business Continuity
We take your business as seriously as our own. That is why our data center boast the highest levels of security to give each client the piece of mind that they data is safe with Kumo. Our security measures include exterior surveillance systems, security guards, and digital surveillance. Furthermore, we take every measure to meet HIPAA and PCI compliance standards. Should disaster strike, you can be rest assured that your data is stored securely and backed up at different geographical locations to have your business up and running in no time. Cloud servers easily create templates for quick replication.
Never find yourself worrying about storage needs or cost increases. Even with proper forecasting, it's a simple truth that businesses grow unexpectedly. The cloud server pay-as-you-go model is especially suited to these parameters allowing the business to scale, up or down, based on their individual requirements. Gone are the days that server space will ever be a consideration in project bandwidth.
Our Infrastructural Specs
Data Center: Tier 3, Class 1
Compliance: HIPAA, PCI, Sarbanes Oxley
Independent Audit Certifications: SAS70 & SSAE 16
SANs Storage: Self-Encrypted Drives (SEDs)
Routers and Switches: Cisco
Firewalls: Cisco and Fortinet
Servers: Cisco UCS Blade
Storage: NetApp
Software: VMware & Citrix
Noteworthy Management Features:
Operating System Implementation & Management (if applicable)
Server Troubleshooting
Automatic Updates & Patches
Domain Integration
Configuration: Active Directory, VPN, Firewall, Network, Virtual IP Addresses
100% Service Level Agreement
Cloud Server Deployment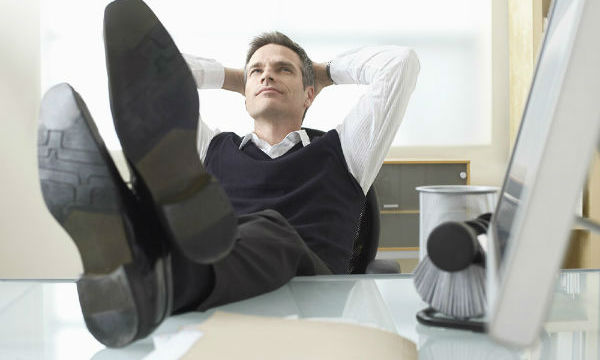 Backup and Recovery In The Cloud!
Having an off-site back up of your business' most important data is a crucial part of disaster recovery. However, the concept of the cloud is often perceived as a risky choice for business' to make. This couldn't be further from the truth. Cloud backups are extremely secure and a sensible precautionary measure in case a business encounters a disaster.
Every business needs a strong business continuity plan. Like any difficult topic, business continuity is something that nobody wants to think about, but everyone needs to plan for nonetheless. Business continuity is the ability to continue work after any number of catastrophic problems, ranging from a computer virus or hacker attack to a natural disaster such as flood, fire, or earthquake. Having a business continuity plan in place takes a little time and effort, but the peace of mind it brings and the ability to continue work after the unthinkable are well worth it.
We have local encryption for your data before it even reaches the cloud with up to 256-bit strong keys. Kumo also utilizes the highest standard of SSL protocols for automatic encryption of anything sent or stored in the cloud. Furthermore, as an optional feature we offer server-side encryption for extra data center protection if need be.
Backups include file systems, system states and applications. Kumo backup and recovery gives end-users the capability for scheduling and real-time backups. It's really up to the needs of each business. We setup your backups to enable continuously, backing up all files in real-time or set up regularly schedule times as to conserve bandwidth for hours of operation. Kumo can even go as far as setting prioritization allowing users to set choose what needs backing up.
Bandwidth & Purge Management
To account for bandwidth over-utilization during backups, Kumo throttles backup traffic during business hours to ensure there are no conflicts. To further maximize storage, purge options can be set to automate the removal of outdated data. More specifically, things like retention of unnecessarily old file versions locally and in the cloud. As well as conservation settings that only backup the changed parts of local files and compress backup file sizes. Track each run of your backup and restore plans.
Categories of Backup (Windows)
There are four different categories of cloud backup. First, is file level with select files and folders to be included in backup. Second, is system state backup which is essentially a storing the original Windows Server configuration to transfer to the same or replacement hardware. Third, is the MS SQL server backup that stores a pre-set or customized version of your server databases. The last backup is the Exchange backup, stores all your email data in the cloud.
Backups are stored off-site for quick recovery in case of an outage
Maintenance burden is passed to third party experts
Encryption ensures all your data is safe and secure
Backup categories and times are completely customizable to your needs
Cloud solutions are often less expensive than in-house maintenance costs
Frequently Asked Question
How often and what is backed up when a backup occurs?
A: The frequency of backups is entirely customizable and can be scheduled or real-time.
Do I have to purchase a license for each computer?
A: Yes, cloud backup requires the individual purchase of licenses for each computer requiring backup.
Is Kumo backup compatible with MAC platform?
A: Unfortunately, not at this time. Cloud backup in only compatible with Windows.
If changes are made or deleted locally, how long till the cloud is updated?
A: This can be done in real-time as the changes are made. In addition, to conserve bandwidth, backups will pull changed files for update (i.e. only modified or deleted portions). However, as a fail-safe all deleted files are stored on the cloud for 30 days.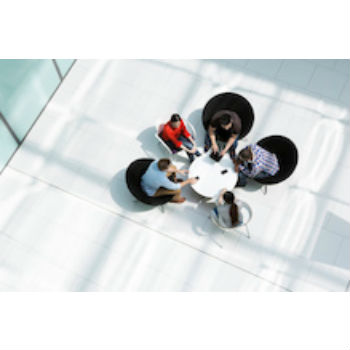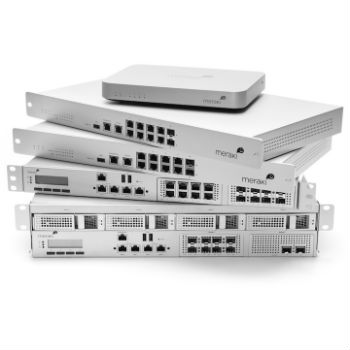 What is cloud managed wireless?
Cloud managed wireless solutions for business utilize a cloud wireless controller, meaning nothing is onsite. The access points get their configuration and management from an offsite data center managed. A cloud managed wireless solution means one less business technology maintenance burden for the business.
Kumo can provide the design, installation, and ongoing maintenance – leaving you more time to focus on business!
100% cloud managed for faster implementation and central, user-friendly admin interface.
Control your entire IT wireless infrastructure from just one cloud-based dashboard. With cloud wireless you can even get as specific as setting controls for specific devices, users or applications. All while eliminating the dashboard any hardware or software maintenance hassle for you as its all browser based.
Benefits of Cloud Wireless
Speedy Implementation
99.999% Uptime!
Faster Connection
Greater User Capacity
More Coverage
Increased Security (PCi and HIPAA compliant)
Firmware Updates
Less Maintenance
Easier Scalability
Noteworthy Cloud Wireless Features:
2.5 Gbps Ethernet Traffic
802.11ac Wave 2 High Speed Wireless
RF Automatic Optimized WiFi
Identity Based Firewall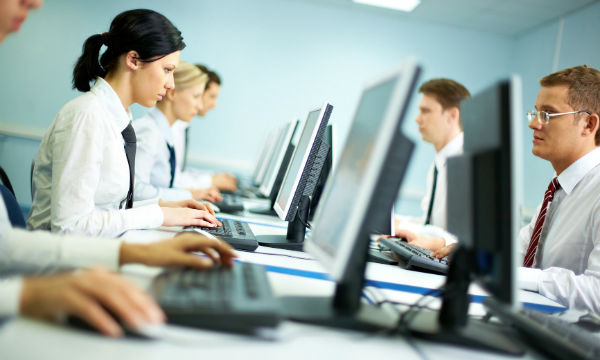 Lose The Stress With Third Party Managed Services
Whether you are having computer hardware or software issues, our Kumo Engineers are troubleshooting experts that will not only fix your problem but find a preventative, long-term solution. Let us take care of your IT network for you. For the fraction of the price of hiring an additional IT employee, Kumo's managed services will monitor your servers and computers 24 hours a day, 7 days a week. We will make sure no threats enter your network and keep your business up-to-date with the latest security patches, so your network is running to its full potential.
A preventative maintenance service designed to proactively and regimentally maintain the most troublesome areas of desktop management.
Antivirus Management
Spyware Management
Temporary File Management
Patch Management
Provide your employees with high-power and energy efficient workstations and laptops.
Workstations
Laptops
Tablets
Choice of Operating Software
Varied Additional Software Available
Update and protect your network with the lastest anti-virus and other leading solutions
Microsoft Operating Software
Microsoft Office Suites
Microsoft Exchange
Microsoft Sharepoint
Anti-Virus Software
Anti-Spam Solutions
Application Virtualization Software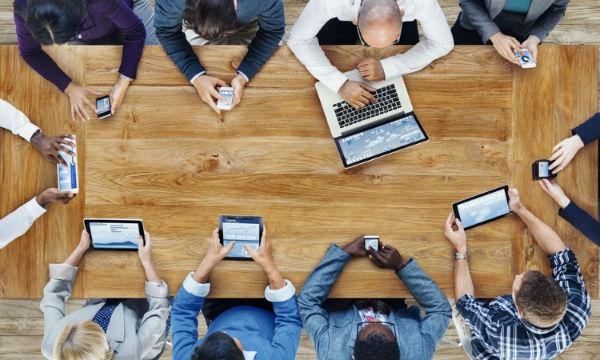 BYOD or "Bring Your Own Device" is a progressive new IT guideline that gives everyone in the organization a chance to work freely. Gone are the days your employees need to be tethered to desktop, let alone a desk in general. Many companies are proactively implementing "Bring Your Own Device" programs, giving employees the autonomy to work when and how they see fit on any device of their choosing.
Employee Productivity and Satisfaction
Equip your team to work when they are most focused with devices they are most familiar with using, which in turn increases individual productivity. We should remember every employee is different, its important to maximize each of their unique peak working hours for each member of your team. Enjoy longer employee retention due to flexibility and increased satisfaction in their work.
Empower Any Device For Work
Ever catch yourself needing a document after hours from your shared drive at work? Or if only you could quickly check that voicemail in your inbox? Well never worry again, with entirely cloud-based solutions all your documents and communications are accessible from literally any device. Empowering your employees to work when they feel most productive produces better results too.
Business cost savings on large capital expenditure equipment. BYOD can reduce operating costs significantly as well as cut real estate costs if a large portion of your team adopts teleworking on a continued basis. However, it's not just a saver for companies, but for employees as well. This teleworking lifestyle cuts down commuting costs and lunch expenses.
The best part is that there are no device restrictions. As a cloud browser or application based service, your business can be up in and running on any device you need it to be. Kumo cloud services are compatible with desktop, laptop, tablets and smartphones (Android & iOS).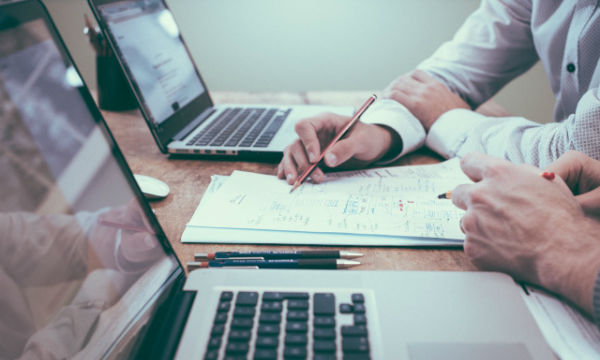 Software-defined WAN is a relatively new approach to deploying and managing enterprise-grade WAN that utilizes software to redistribute bandwidth traffic to the most economical avenues. This strategic rerouting ensures the highest efficiency and increased performance. More specifically, SD-WAN puts the emphasis on application based monitoring, rather than device-based, for more efficient administrative traffic control.
Software efficiency results in cost reductions
Better long-term budgeting with predictable financial expectations
Manage larger IT networking workload with less staff
Increase efficiency and productivity
Never lose reliability your business depends on
Highest level of security standards
Noteworthy SD-WAN Features:
Intelligent Path Control
Policy-Based Routing: protocol, source, destination, or application multi-level traffic path assignments
Dynamic Path Selection: path chosen per-application allowing critical applications priority traffic
Application Management
Centralized control system and application management
Quality of Service (QoS) guarantee
Security
Thanks to a entirely custom detection system, we can stop malicious traffic before it begins. Our system is in fact, a live firewall, meaning updates are continuous and threats are detected in real-time.
AES data encrypted locally, in-transit and cloud
HIPAA and PCI Compliance
Live Monitoring
Built in tools help you monitor traffic and troubleshoot problems faster.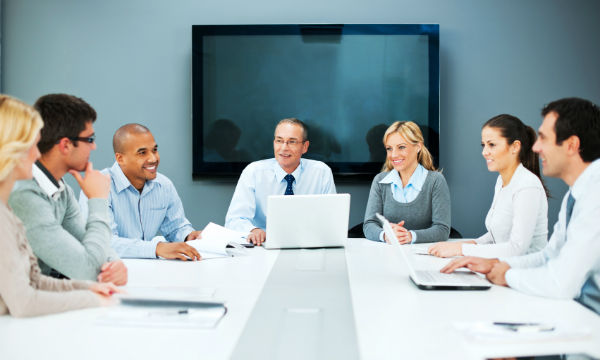 WHAT ARE CARRIER SERVICES?
We partner with national telecom carriers to provide our clients a more seamless, uninterrupted service experience for internet, phone and TV connectivity. Whether you're well-established or a start-up, we have the unified communications carrier service products to help keep your business up and running with the reliability, speed and connectivity businesses depend on. We work with top partners in wireless, IT networking, structured cabling, video and voice conferencing, and business surveillance.
Fast & Reliable Connectivity
Nationwide Carrier Coverage
Guaranteed to Match Current Rates
Bundle All Your Tech Needs into ONE Package!